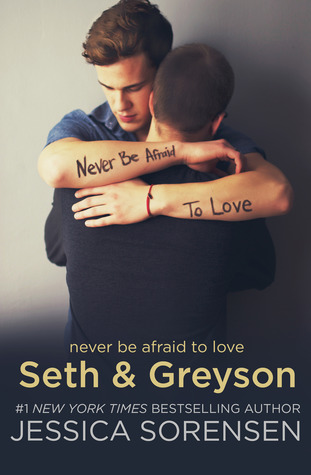 After being betrayed by someone he thought he loved, Seth leaves for college hoping to get a new start. But leaving his past behind is more complicated than he expected, and underneath his upbeat attitude, Seth struggles with opening up to people.

Then he meets Greyson.

Seth is instantly drawn to Greyson and his sweet and charming personality. But even though he feels a strong connection with Greyson, Seth's still hesitant to open his heart to love.

With the help of his best friend Callie, Seth realizes he needs to overcome his fear of commitment. But will he be able to finally admit how he truly feels about Greyson?
Buy Links
What I thought about Seth & Greyson
This short novel is a great addition to the Coincidence series and gives the reader some background on Seth and Greyson, a couple that has a prominent place as secondary characters in the story of both Callie and Kayden and Luke and Violet.
When Seth leaves for the University of Wyoming, he's carrying a lot of baggage with him. A victim of a hate crime, he struggles with being able to even have a relationship at this point in his life. He's a perfect friend to Callie and it's easy to see why they were drawn together if you've read this series.
Greyson has more acceptance in his life, but he's confused by Seth's on-again, off-again attitude toward their budding relationship.
With a push from Callie
, Seth finds the courage to tell him what happened, and Greyson's patience and friendship are just what Seth needs to be able to move forward with his life.
I loved the tie-ins to the rest of the series. If you haven't read the Coincidence series, this isn't the book you want to start with since it contains lots of spoilers for Callie and Kayden's story, but definitely make sure it's on your reading list if you have read the series or if you're contemplating reading it.
The story moves along quickly and focuses on the emotional relationship between these two young men, not so much on the physical. The sexual interactions between them are non-explicit, mostly kissing and quite tame. But I liked that because the story became more about their other feelings for each other. I really liked that aspect of the story and wish there had been more scenes between Seth and Callie as they help each other move ahead with their relationships.
Seth & Greyson is a welcome addition to this series.
ARC provided for review.
SERIES READING ORDER

Book 1: The Coincidence of Callie and Kayden
Book 2: The Redemption of Callie and Kayden
Book 3: The Destiny of Violet and Luke
Book 4: The Probability of Violet and Luke
Book 5: The Certainty of Violet and Luke
Book 6: The Resolution of Callie and Kayden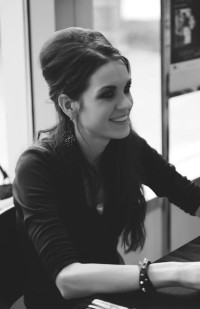 Jessica Sorensen is a New York Times and USA Today bestselling author from the snowy mountains of Wyoming. When she's not writing, she spends her time reading and hanging out with her family.
I