He wants to rock her world—in bed and out of it
For former Army Ranger Dean Colter, sexual escapades and wild flirtations are the norm—but it wasn't always that way. Years ago, the DreamMakers co-owner was a one-woman kind of guy until he tore Emma Lee's heart apart. Yet he's never forgotten her, and when Emma waltzes back into his life, a second chance is suddenly within his reach…and he'll be damned if he'll screw up again.
She wants her world to stop spinning apart
Emma's no longer the naïve girl she used to be. Now a successful designer in the fashion world, she refuses to let Dean's killer smile and sweet-talking ways distract her from her goals. But being the target of Dean's full-out seduction isn't easy to resist, even as the dynasty she's built teeters toward disaster. This time she might the one who breaks both their hearts when she has to walk away.

Release Date: April 21, 2015
Series: DreamMakers #3


What I thought about Don't Walk Away
There's always that one woman that can tame the heart of a playboy, and that's Emma for Dean Colter. He's had a lot of time to reflect on how he left her years ago and when she comes back into his life, he does everything to get her to stay. That includes some very hot love scenes and it was great that Emma felt much the same as Dean.
There's many questions about whether her career will be the one hurdle they can't jump over. She's got some real issues with a partner that need to resolved before she can commit to Dean.
I loved the banter between the partners in Dreammakers. Jack and Parker give Dean a good ribbing about finally falling in love -- it was cute and manly all at the same time. There's also some hints at possible future stories between some of the other employees at Dreammakers
I really enjoy this series. The concept of these three ex-Rangers running a dating service for the clueless is really original and the stories are sweet, very hot and a whole lot of fun.
If you are looking for a romance that's on the lighter side with a touch of drama, you might want to give this series a try.
About Vivian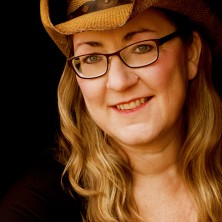 Vivian Arend in one word: Adventurous. In a sentence: Willing to try just about anything once. That wide-eyed attitude has taken her around North America, through parts of Europe, and into Central and South America, often with no running water.

Her optimistic outlook also meant that when challenged to write a book, she gave it a shot, and discovered creating worlds to play in was nearly as addictive as traveling the real one. Now a New York Times and USA Today bestselling author of both contemporary and paranormal stories, Vivian continues to explore, write and otherwise keep herself well entertained.

Vivian Arend: Website | Twitter | Facebook | Newsletter

About Elle
A RITA-award nominated author, Elle Kennedy grew up in the suburbs of Toronto, Ontario, and holds a B.A. in English from York University. From an early age, she knew she wanted to be a writer, and actively began pursuing that dream when she was a teenager.

Elle writes romantic suspense and erotic contemporary romance for various publishers. She loves strong heroines and sexy alpha heroes, and just enough heat and danger to keep things interesting!