Synopsis
Ayden Gregory may want to keep running from his nightmares, but he no longer has a choice. His past is catching up with him. And fast. He relies on one person to keep him from crumbling. His best friend Lyric Scott.

Lyric feels helpless watching her best friend's world turn upside down. But she does her best to remain positive and upbeat. She gets their band their first gig and even with everything going on, her relationship with Ayden starts to heat up.

But when danger enters Ayden's life again, even Lyric might not be able to help him.
Buy Links
SERIES READING ORDER
What I thought about Raveling You
Ayden and Lyric are still trying to figure out what their relationship in this second book in the series. He still suffers from flashbacks and anxiety even though he doesn't remember details about his abusers as Lyric waits patiently for him.
Unfortunately, the cops aren't so patient with Ayden and they want him to step up and submit to more advanced ways of getting his PTSD induced amnesia to go away. They guilt him into moving forward with unlocking some seriously disturbing memories of what happened to him and his brother and sister. It's all very sad and shocking what people can do to others.
More details on the crazy cult are revealed in this book and it all made for tension-filled drama, especially when the abusers seem to be getting closer to coming back for Ayden. There are still many questions to get answered, criminals to apprehend, and hearts and heads that need mending in this story. There are some disturbing images and events in this series, so be prepared.
This book was very much like the first one with new details slowly revealed and at times it slowed the pace, especially in the middle. Much of it felt like the buildup for the third book in the series which releases next week. That was okay with me, the story is still compelling and reflects the fact that issues don't always get magically resolved quickly.
I really like this story and I can't wait to see how this is all going to end. Will Ayden be able to deal with the physical aspects of his relationship with Lyric? Will the good news for the band translate into something bigger? Will both of these families get pulled into this crazy cult-like criminals need for revenge and secrecy?
I'm looking forward to the answers to these questions in the next installment in this series!
ARC Provided for review.
About the Author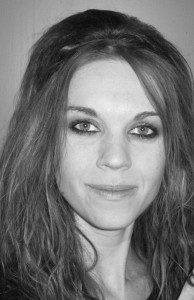 The New York Times and USA Today bestselling author, Jessica Sorensen, lives in the snowy mountains of Wyoming. When she's not writing, she spends her time reading and hanging out with her family.
Facebook || Twitter || Website