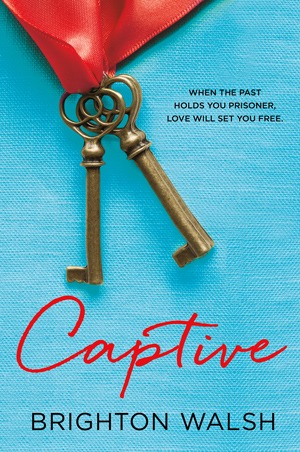 He's the most dangerous man she's ever met…and she's falling in love with him.

Madison Frost is desperate to escape her life. Daughter of a prominent businessman, she has everything a girl could ask for. Except for a family who's present in her life, and anyone to talk to outside the four walls of the prison she calls home. Madison dreams of one day leaving her life behind. She never thought being kidnapped is how it would happen.

Now she's being held captive by a man who's as frightening as he is sinfully gorgeous. Enormous, muscular, and filled with secrets, the man they call Ghost is an enigmatic mercenary, and Madison is trapped with him. She doesn't know who hired him or why, but the more time she spends at his mercy, the more she realizes he's not what he seems. Beneath his rough exterior lies an unexpected gentleness and a heart as broken and battered as her own.

But as Madison lets down her walls, Ghost holds tight to his, hiding secrets that could destroy everything.
Buy Links
What I thought about Captive
Madison Frost has a father that's too interested in making money and an alcoholic mother. She struggles to make friends and the blows to her self esteem over the years have been many. Her family's wealth can't buy her happiness. When she's kidnapped on her way home from school, she only has one choice and that's to take care of herself.
Most of this book takes place in a remote cabin where her captor, Ghost, is holding Madison. He's a tattooed hottie living a life of crime. In a classic captive-falls-in-love-with-her captor plot, Ghost and Madison connect in a way neither of them expects.
I enjoyed Captive, but I did have some issues with the characterization, mostly because I didn't believe that both of these characters changed as much as they did. Madison is very different after her kidnapping, becoming strong-willed and confident and I wish I had a glimpse of that fire in her before the kidnapping. Ghost changes too and i just didn't totally buy their transformation. Captive seemed like a stockholm syndrome fairy tale in that respect.
There is a lot of chemistry between these two and their scenes in the cabin are smokin' hot. I liked that Madison is more of an average woman in terms of her looks, too. But it's fairly easy to guess who was behind the kidnapping and that kept the tension in the story more or less flat for me.
So, overall an enjoyable romance that could have used a little more suspense based on the kidnapping plot. I will be looking for more from this author in the future.
ARC provided for review.
Author Information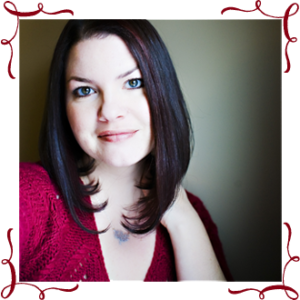 Brighton Walsh spent nearly a decade as a professional photographer before deciding to take her storytelling in a different direction and reconnect with her first love: writing. When she's not pounding away at the keyboard, she's probably either reading or shopping—maybe even both at once. She lives in the Midwest with her husband and two children, and, yes, she considers forty degrees to be hoodie weather. Her home is the setting for frequent dance parties, Lego battles, and more laughter than she thought possible.