Synopsis
Emery

You want to know my secrets? What lies beneath the pretty? The scars I can't let anyone see? The scars tied to my secrets?
On the outside I appear normal. Some might even say perfect.
They say that I'm a pretty girl. They say I should be happy. They say that I have nothing to be angry about. That I'm popular. A cheerleader. That I'm perfect.
Perfect. Perfect. Perfect.
But all they see is what's on the outside.
On the inside I'm raw, open, bleeding. Scars that can't seem to heal the wounds.
Carrying dark secrets about who I really am.
How afraid I am to tell the truth.
And it's slowly killing me.

Ryler

Tattoos. Piercing. Scars. The guy who can't speak.
Gothic freak. Mute. Punk. I've heard it all.
They say that I'm probably dangerous. They say people should stay away from me.
They say. They say. They say.
But who are they anyway?
To decide what I am.
They don't know what's hidden beneath the scars. Beneath the piercings and tattoos.
The secrets I keep hidden beneath the silence.
Maybe if they knew, they wouldn't fear me so much.
Then again, maybe they'd fear me more.
Buy Links
What I thought about Unbeautiful
Ryler (Luke's cousin from the Coincidence series) gets in some hot water and ends up agreeing to other very dangerous activities to get himself out of it. He ends up in Laramie, living with Luke and Violet. They don't know anything about his secret life.
Emery lives in the small town of Ralingford, about an hour from Laramie. She's fed pills by her mother. There's so much WTF with Avery, her family and their town that I'm really not sure what's going on there. It's nasty stuff.
They're both enrolled in classes at the university, hoping for a fresh start to their lives, but it's not looking like that is going to happen without some major issues, especially when Emery's ex shows up. Emery and Ryler connect immediately, both physically and intellectually, as they both use writing to deal with what's happening to them. There's some real heat between them too.
This is another story from Jessica Sorensen about the harm people can inflict on others. No one seems to be who they say they are, and there are all sorts of crazy connections between the characters. All the secrets had me tearing through the pages of Unbeautiful and I really liked that about this story.
I thought this was a great start to the series, and while the book ends in what some may call a cliffhanger, I was just left with lots of questions about how all of the characters are interrelated, and how can Ryler and Emery see the way out of their situations. Looking forward to book 2, Untamed.
ARC provided for review.
About the Author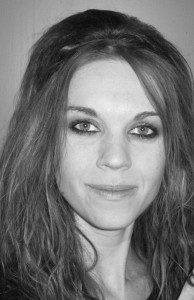 The New York Times and USA Today bestselling author, Jessica Sorensen, lives in the snowy mountains of Wyoming. When she's not writing, she spends her time reading and hanging out with her family.