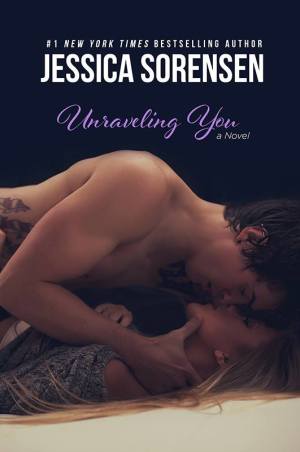 Lyric Scott has always had a good life. Outgoing, spunky, and musically talented, she's constantly surrounded by family and friends, yet she still feels that there's something missing.

Then she meets her new next-door neighbor Ayden Gregory. Mysterious, sweet, and sad, Ayden is the exact opposite of Lyric and exactly what she needs to fill the void in her life.

Ayden Gregory has been through more than most people and believes his life is always going to be rocky, so when he's suddenly adopted, he's thrown for a turn. But even with a new, loving family, he still finds himself haunted by the memories of his old life. The only true breath of fresh air is when he's with his best friend, Lyric Scott.As Lyric and Ayden grow closer, the lines of their friendship start to blur. But when Ayden's past unexpectedly pushes its way into his new life, their friendship and newfound attraction will be tested.



When he grows silent again, I crack an eyelid open. He's dazing off over my shoulder with undiluted pain in his eyes. The realness of him causes my heart to stutter, and my fingers yearn to jot down unwritten words.
God, what has he been through to create such a look?
When his focus lands back on me, his eyes burn fiercely, as if he's terrified out of his damn mind "Shut your eyes," he whispers, almost horrified.
I do as he says without question, trusting him completely, even though his intensity is enough to make the calmest person in the world feel disconcerted.
He sticks the earbud in my ear and the gloomy, unhurried beat of Radiohead's "How To Disappear Completely" soaks through my wounded soul.
"You picked the perfect song," I mutter as the music engulfs me. "This is exactly what I—"
His lips brush mine, stealing the words right from my mouth. My breath catches in my throat and my first instinct is to pull away. But I don't want to pull away. I want to stay. Let him erase that last few hours from my mind.
I keep my eyes shut, too afraid to open them as his lips timidly start to move against mine. Just a whisper of a graze. A heart-stopping brush. A soul-drowning taste. He does it again and again, taking his time, erasing all the ickiness from tonight. As I absorb each soft graze, his tongue slowly follows, slipping into my mouth. I gasp, but still don't open my eyes. I barely move. Can hardly think. And when he pulls back, gently biting at my bottom lip, I stop breathing all together.
So sweltering and mind-numbing.
I feel it in my veins.
Liquid fire.
And captured me eternally.
"Go to sleep, Lyric," he whispers, his breathing ragged.
I nod, still terrified to open my eyes. Terrified I'll lose this moment.
A moment I know I'll be able to fill pages and pages with the most powerful lyrics I've ever written. All about him and that kiss.
What I thought about Unraveling You
Once again, Jessica Sorensen has crafted two main characters and a story that just reaches inside my chest, grabs my heart, and shreds it in that good "book" way.
Lyric Scott is an energetic, outgoing and creative sixteen-year-old. When the book opens, she's not all that excited about meeting the new boy her neighbors Lila and Ethan Gregory are adopting.
Ayden Gregory is tall, dark and quiet, with sad eyes and scarred hands. It's clear he's had a bad time of things before he came to the Gregory's, but he can't remember everything of what happened to him. All he knows are the horrible snippets of memories that assault him at random moments, and that his brother and sister are no longer with him.
Lyric takes him under her wing, and for the first time, Ayden has someone who has "his back." Their friendship grows, and Lyric even tries to help him find his siblings. Complications arise for their friendship when a classmate assaults Lyric at a party and the night ends with Ayden and Lyric sharing a kiss. The kiss is phenomenal for both of them, but it leaves Ayden confused and upset because it stirs up confused feelings and more bad memories. My heart broke for both of them a little here. Ayden is so damaged that he can't even handle a kiss and he stops talking to Lyric.
By the time they talk it out, devastating news from the police uncovers more of Ayden's past, and things are more dire than Ayden's mental state. There's real danger here and I can't wait to see how this is all going to work out.
I really loved these two characters -- the gregarious Lyric complements sad-eyed Ayden so well. It's a great case of opposites attract, and honestly at this point, I'm not sure what it's going to take for Ayden to handle all the things that have happened to him. I really like that about this book. It left me wondering how his circumstances could possibly be resolved.
Unraveling You is a spin off of The Secret Series from Jessica Sorensen, which I have not read, but it didn't impact my understanding or enjoyment of this story. If anything, it made me put The Secret Series higher on my TBR list.
I couldn't put Unraveling You down and read it straight through in a day. The emotional content is fabulous and there are still so many questions that need to be resolved. I'm really looking forward to the next book in this series.
Unraveling You is a great start to this series.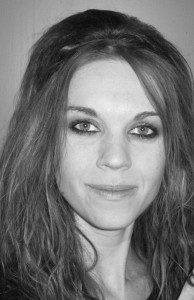 The New York Times and USA Today bestselling author, Jessica Sorensen, lives in the snowy mountains of Wyoming. When she's not writing, she spends her time reading and hanging out with her family.